Tag Articles: board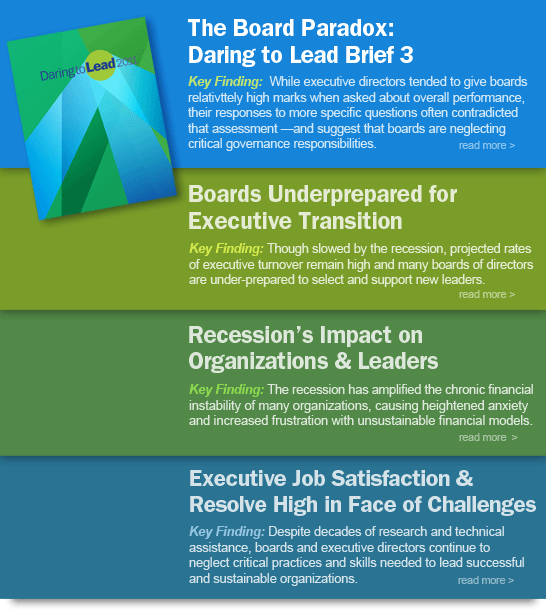 Aug 05, 2011 by Marla Cornelius
This third Daring to Lead brief examines the paradoxical nature of board and executive director relationships.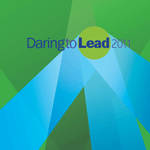 Jul 07, 2011 by Marla Cornelius
These are just some of the key findings from Daring to Lead 2011, a national survey on nonprofit executive leadership. Be sure to download the full report in PDF for more findings and corresponding calls to action for nonprofit leaders, boards of directors, and funders.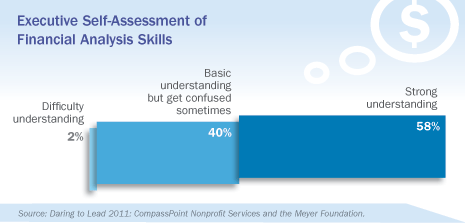 Jun 13, 2011 by Marla Cornelius
These are the key findings from Daring to Lead 2011 related to the impact of the recession and organizational financial sustainability. For more information, download the full report in PDF and Leading Through a Recession: Daring to Lead Brief 1. Recession Impact on Succession—One in six executives surveyed is 60 years or older, and of this group, [...]
Jun 13, 2011 by Marla Cornelius
These are the key findings from Daring to Lead 2011 related to boards of directors. For more information, download The Board Paradox: Daring to Lead Brief 3. Board Performance—More than two-thirds (68%) of executives were somewhat satisfied with their boards' performance, and of those nearly 20% were very satisfied.  The remaining respondents–nearly a third–were either [...]